Welcome to the Township of The North Shore
A picturesque area located in Northern Ontario. Our residents are both friendly and welcoming.
The North Shore is a great place to live and to visit, with fresh air, pristine lakes and open spaces.
Our mandate as Council is to treat all with dignity and respect.
---
The Township has NEW Facebook and Instagram accounts:
https://www.facebook.com/thetownshipofthenorthshore
https://www.instagram.com/townshipofthenorthshore/
---
THE MUNICIPAL OFFICE WILL BE OPEN TO THE PUBLIC STARTING
OCTOBER 25TH 2021 FOR PAYMENTS ONLY.
ALL OTHER ENQUIRIES WILL REQUIRE AN APPOINTMENT
If you have questions please call
705-849-2213
Serpent River Residents can phone
705-461-1821
---
Residents of The Township of
The North Shore are looking for
Winter Maintenance for
PRIVATE ROADS and/or DRIVEWAYS.
If you are available to provide these services to our residents, we invite you to advertise your business/experience on our local Bulletin Boards, located in Algoma Mills, Spragge,
and Serpent River.
For more information, please call the Township office at 705-849-2213 or email the Clerk at municipalclerk@townshipofthenorthshore.ca
---
MESSAGE FROM ANIL ARORA FROM STATISTICS CANADA:
Hello,
I would like to thank you and your team for supporting the 2021 Census. Together, we celebrate the collective efforts of all Canadians who completed their census questionnaire. Your municipality played an important role in facilitating census collection encouraging your employees and the public they serve to participate in this national exercise. Your active support in sharing our content including emails, newsletters, social media content, and web features helped motivate and remind Canadians to complete their census questionnaire.
Participation across the country was simply outstanding. Thanks to your steadfast support, we achieved an overall collection response rate of 98.0% and an online response rate of 84.1%. This represents a new record for online response. The success of this campaign wouldn't have been possible without your assistance and the encouragement of your municipality.
Your support has had a direct impact on gathering the data needed to plan, develop and evaluate programs and services that affect all Canadians. Census data supports numerous municipal programs related to infrastructure and public transportation, and are used to measure Canada's sustainable development and environmental goals. Information from the 2021 Census will be particularly crucial, as it will help all levels of government evaluate the impact of the COVID-19 pandemic and plan for the future.
Now that the 2021 Census cycle is complete, we are looking ahead to our census data release plan. We are proud to present "Your census, your stories: Canada's portrait". Our upcoming releases will provide Canadians their data in meaningful ways, including themed data sets. You can find the data release schedule on our 2021 Census dissemination planning web page.
Statistics Canada remains committed to supporting all levels of government with accurate and detailed sociodemographic data to inform public policy and program development. New quality indicators will be included with the data products, helping users to better assess the data quality and determine how well the available information meets their needs. Dissemination products for the 2021 Census will include more value-added features and tools for you to benefit from, such as analytical products, reference materials, data visualizations, geography products and custom services.
We previously sent you the Community Supporter Toolkit and we want to hear your feedback. We're interested in learning how you shared our tools to spread the word about the 2021 Census. Which products did you find useful? Do you have any recommendations for how we could improve? Please let us know by emailing our Census Communications team at statcan.census-recensement.statcan@statcan.gc.ca.
For the latest 2021 Census information and developments, I invite you to visit our Census of Population and Census Engagement web pages and follow us on social media.
To highlight your support of the 2021 Census, I've attached a supporter badge that you can use in emails, presentations and share with your networks on your website or social media platforms.
Thank you again for your significant support in ensuring the success of the 2021 Census and please pass along my thanks to your staff.
Sincerely,
Anil Arora
Chief Statistician of Canada
Statistics Canada / Government of Canada
---
2021 COMMUNITY SPARKLE FESTIVAL
Council supports this annual activity by encouraging residents to decorate the outside of their homes
for the festive season.
Council members will tour the community
the week of Dec. 6 to Dec. 10
Three participants in each community of
Algoma Mills, Spragge and Serpent River
will receive monetary recognition.
Happy Holidays!
---
Canada is safely managing its radioactive waste today and already has several long-term plans and projects in place. However, there are some gaps in addressing certain streams, specifically low-level and intermediate-level radioactive waste, that need an integrated, long-term strategy. The Nuclear Waste Management Organization (NWMO) has been asked by the Minister of Natural Resources Canada to lead the development of this strategy by engaging with Canadians and Indigenous peoples.
Help us create a safe, integrated, long-term strategy for radioactive waste in Canada
Please share your thoughts on the best options to ensure all of Canada's radioactive waste is managed safely, responsibly, and effectively long after we're gone by clicking on the following survey link:
---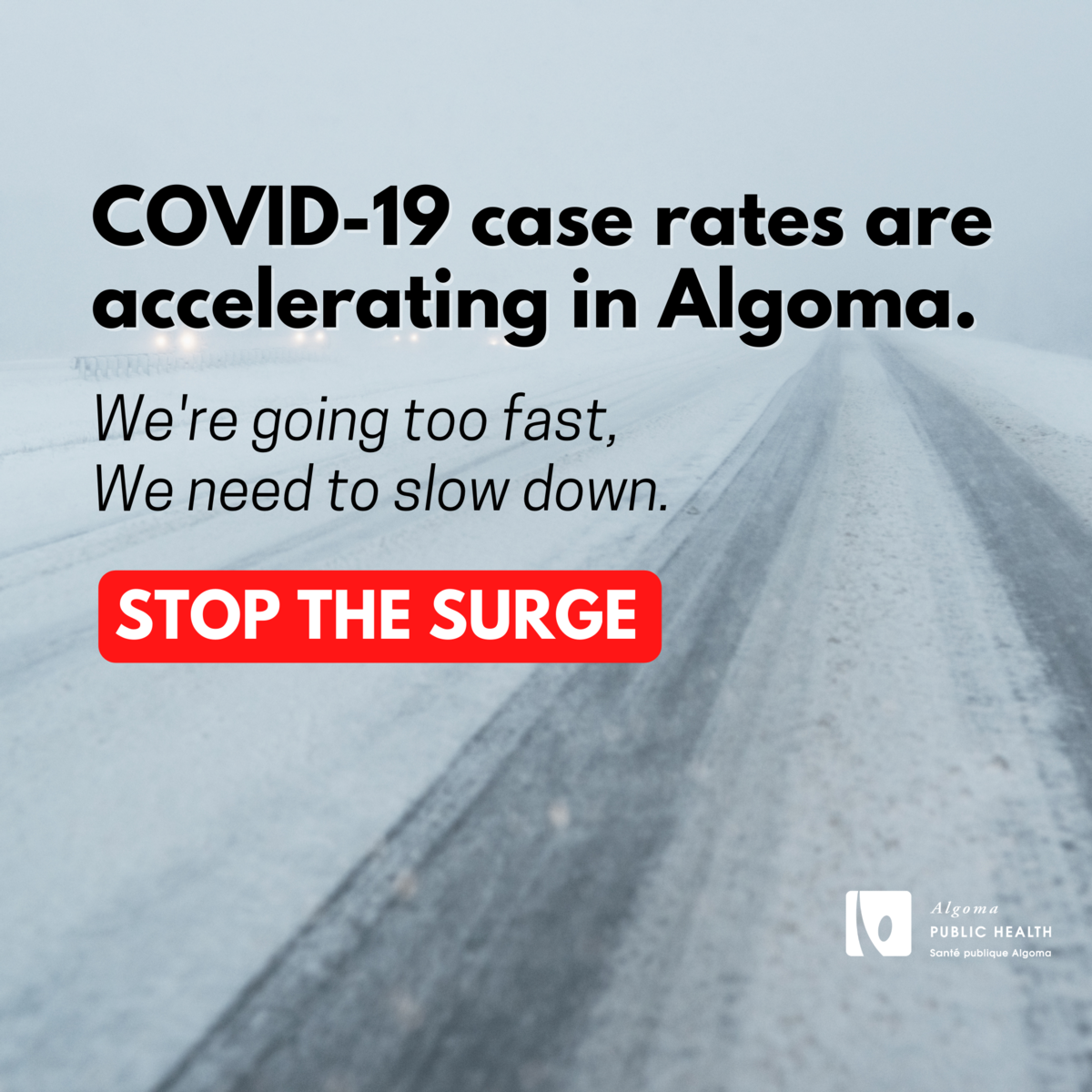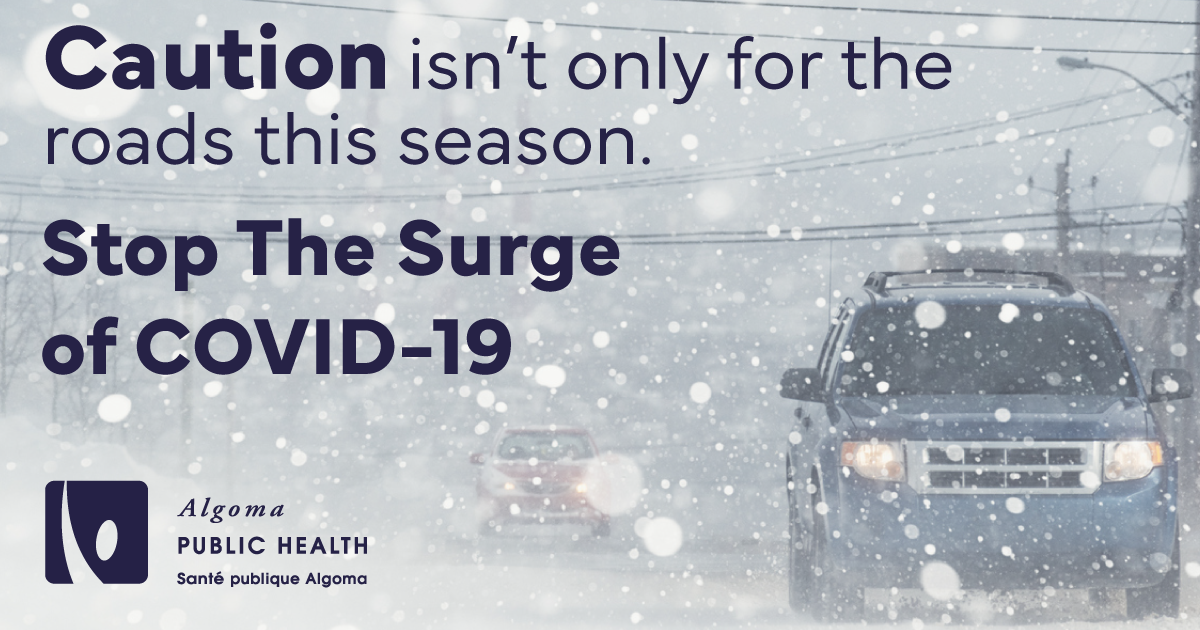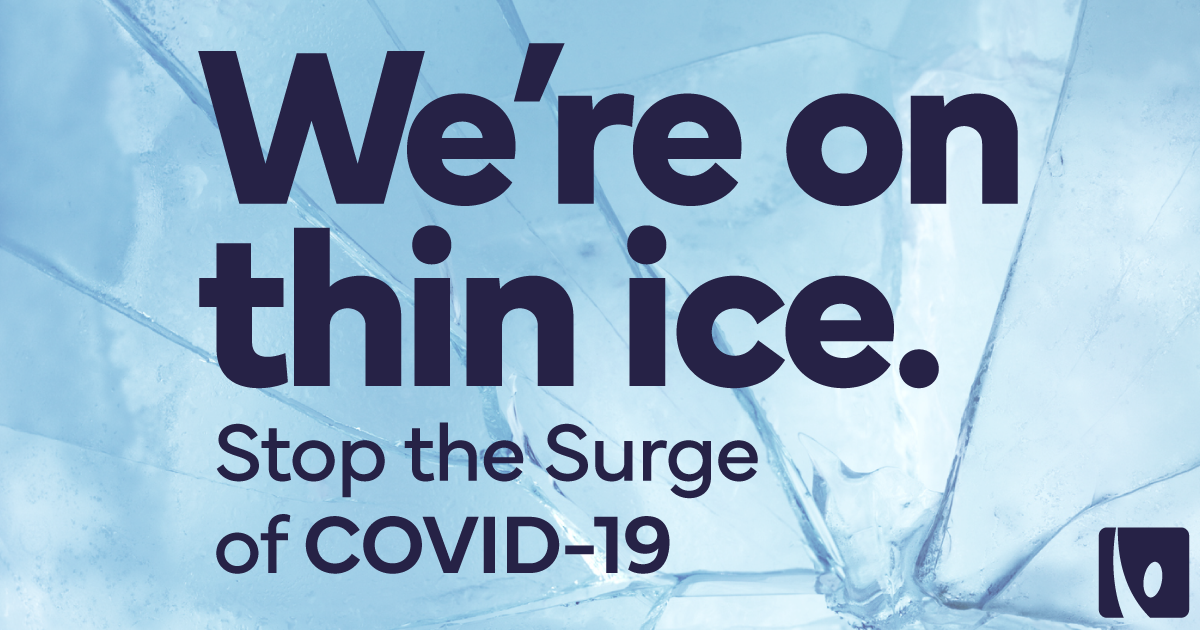 FOR IMMEDIATE RELEASE
November 12, 2021
Immediate Action Needed to Stop the Surge of COVID-19 in Algoma Communities
Actions to Protect Yourself, Your Household, and Your Workplace
1. Anyone who is sick, even with mild symptoms, must stay home and isolate away from others - regardless of whether you have received the COVID-19 vaccine.

2. Cut back on unnecessary activities where you have unmasked, face-to-face close contact with people you don't live with. Do this even if you are fully immunized, and especially if you have vulnerable health conditions or are not fully immunized.

3. Get your COVID-19 vaccine
Increased Community Transmission of COVID-19 in Algoma
COVID-19 activity in Algoma is rising and is currently the highest that it has ever been

since the beginning of the pandemic.
Media Contact:

Algoma Public Health
Communications
705-942-4646, ext. 3228
communications@algomapublichealth.com
COVID 19 UPDATE, Nov 2021
from algomapublichealth.com :
Current Status: Step 3 of 3 (Ontario's Roadmap to Reopen)
Ontario is currently in Step 3 of Ontario's Three-Step Roadmap to Reopen. This three-step plan to safely and gradually
lift public health measures based on ongoing progress of provincewide vaccination rates and improvements of key
public health and health care indicators.
Take the Ministry of Health's Self-Assessment to help determine if you need to seek care.
If you are experiencing symptoms of the COVID-19 contact:
Telehealth Ontario: 1-866-797-0000 or
Algoma Public Health: 705-759-5404 or 1-866-892-0172 ext. 5404

Hours of operation - Monday - Sunday, 8:30 am - 4:30 pm
Do not call 911 unless it is an emergency
Important Municipal Notices For Our Community
LATEST NEWS
MUNICIPAL NOTICE DOCUMENTS
To quickly catch up on current events in our community, please view our monthly Shoreline publication.


click to view the newsletter
A printed copy of The Shoreline can also be picked up by the mailboxes at:
1) Municipal Office, 2) Old Hydro Road, Spragge, 3) Handi Spot Road, Serpent River:
Vision Statement
"The Township of The North Shore will preserve its natural scenic beauty, have a business-friendly attitude, and build a strong sense of community to create an enviable quality of life for all residents and visitors. The people, businesses and government of the Township of The North Shore will work together to create opportunities for jobs, recreation, social interaction, education, and beautification. We will be an attractive, healthy, progressive and cohesive community of which all residents will be proud."