Community Access Program (CAP) Site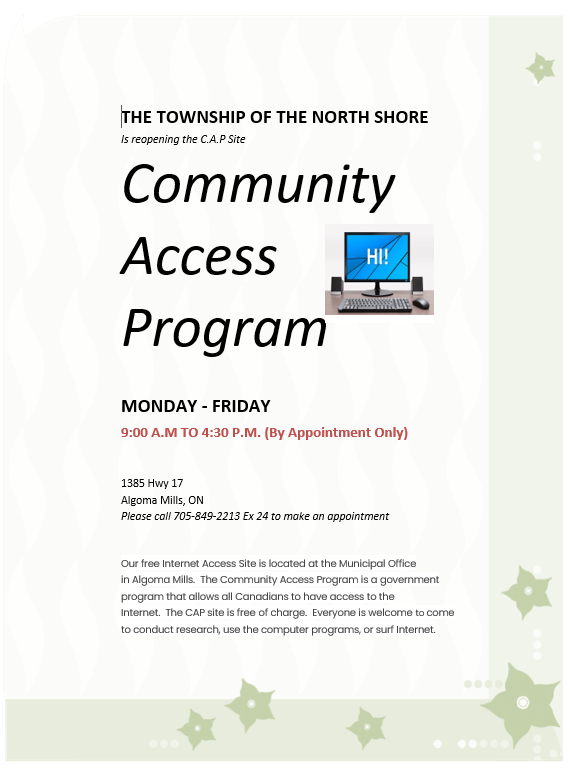 Our free Internet Access Site is located at the Municipal Office in Algoma Mills. The Community Access Program is a government program that allows all Canadians to have access to the Internet. Our CAP site is available for use from 9:00am to 4:30pm during normal office hours. The CAP site is free of charge. Everyone is welcome to come to conduct research, use the computer programs, or surf Internet.
Please feel free to drop in and visit our CAP site. We do ask that an adult accompany anyone under 12 years of age.